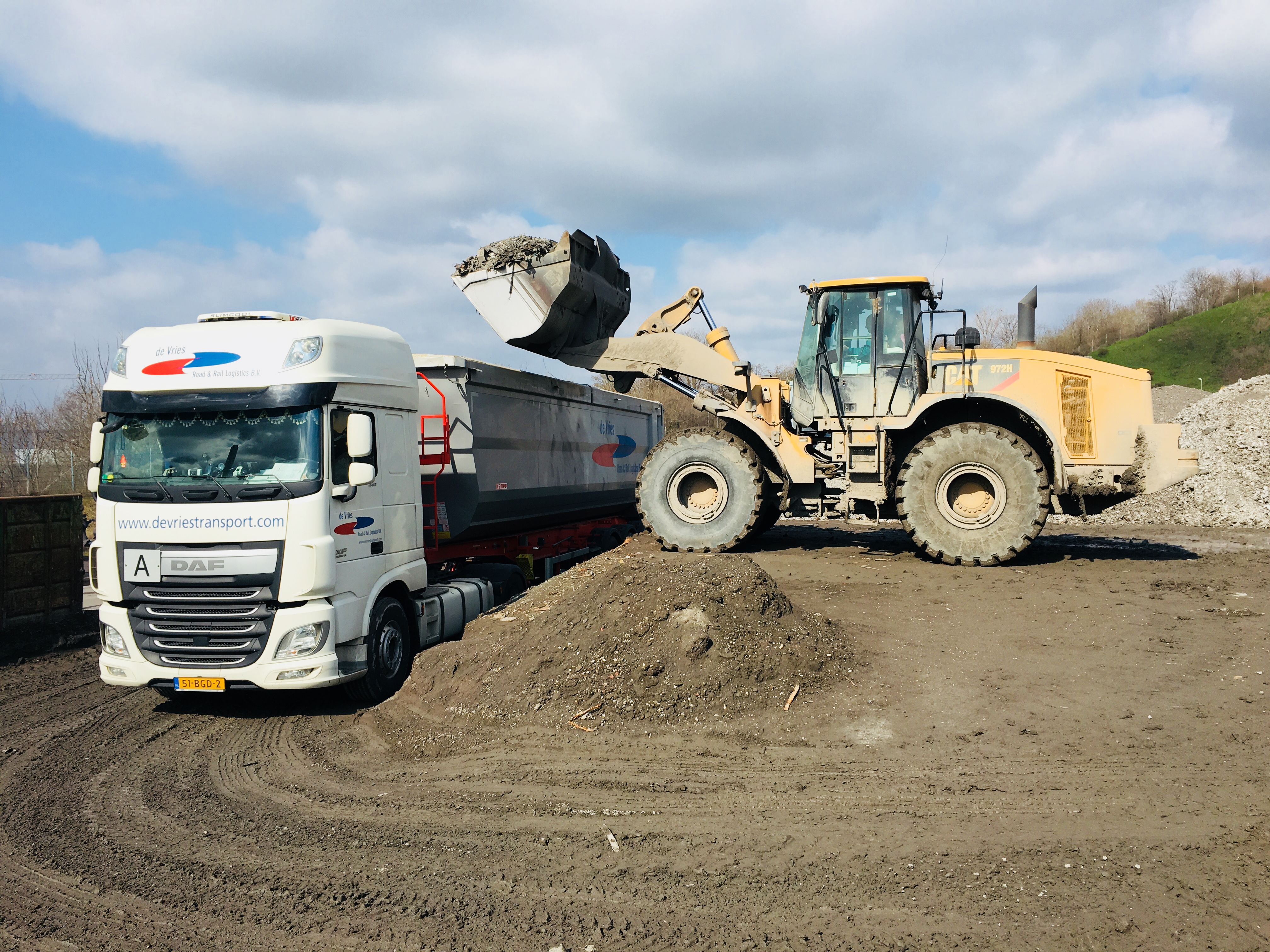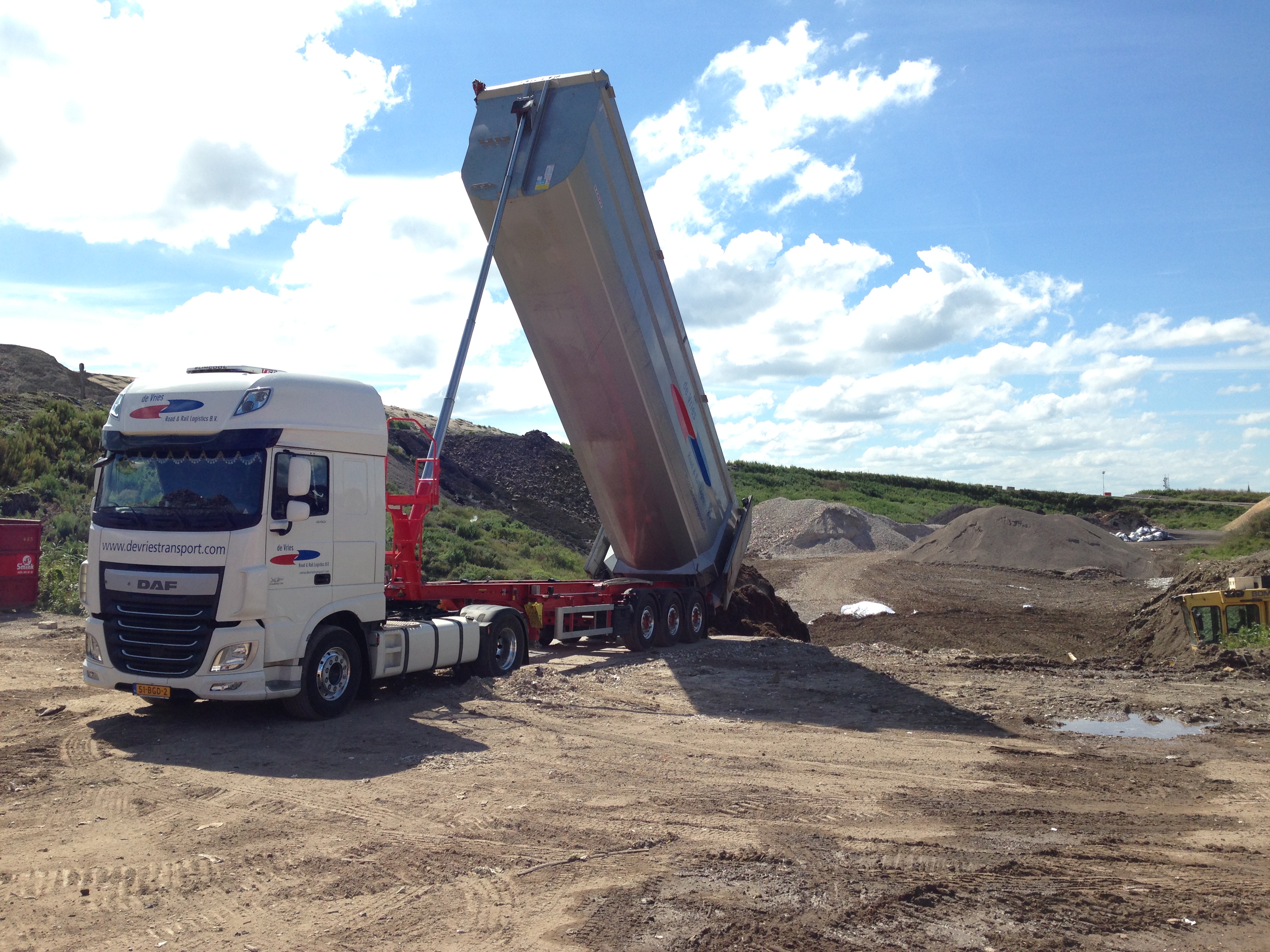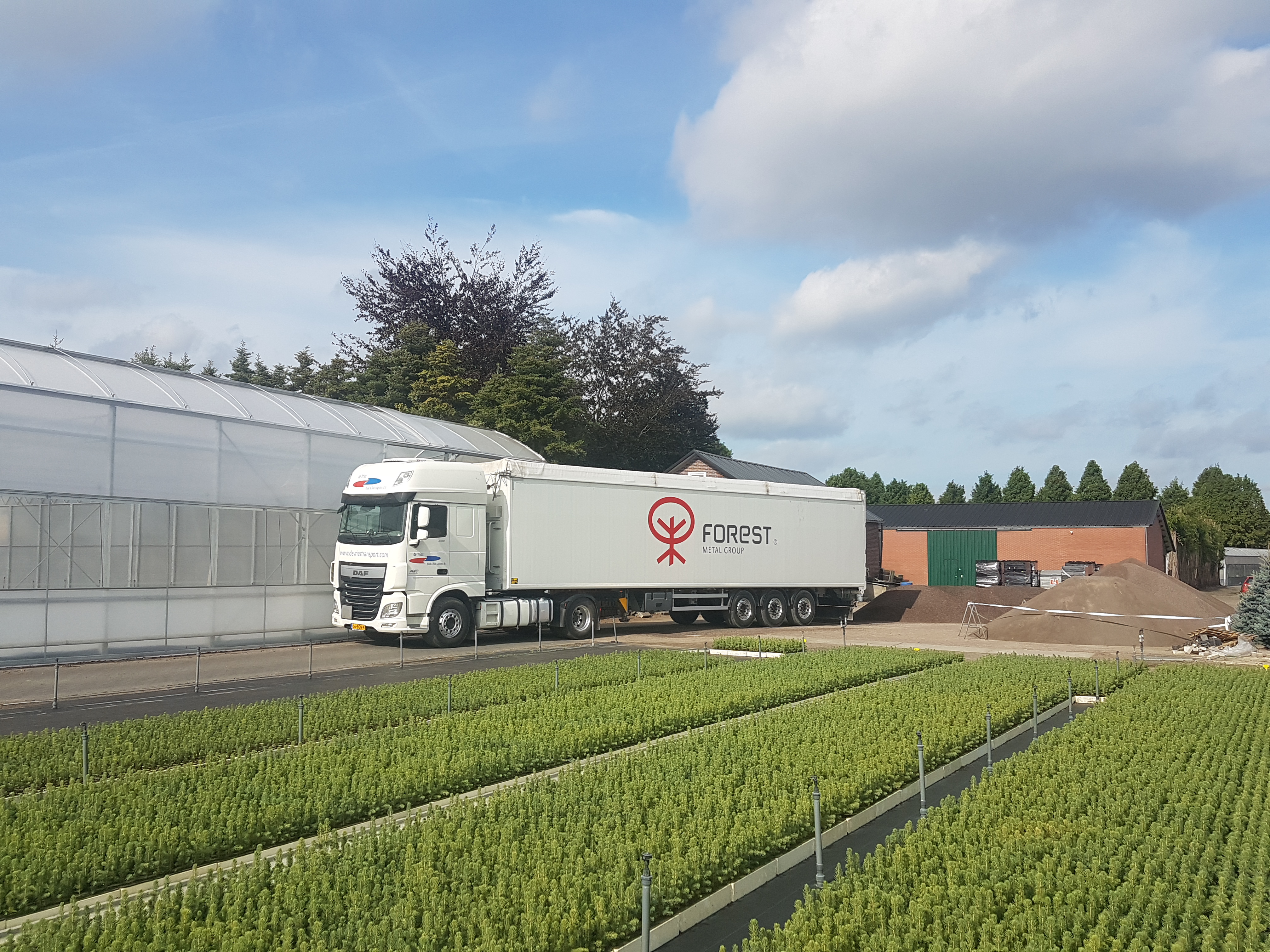 De Vries Road & Rail Logistics B.V. is a transportcompany that is specialized in transportation in Europe. We have a lot off experience in transportation of recyclable materials. The products that we transport include: turnings, aluminium, scrap, metals, plastic, wood, rubber, coal, fertilizer, etc etc.
With an enthusiastic team in the office, the drivers on the road and trusted relays, we can offer you a fast and efficient service throughout Europe.
At de Vries Road & Rail we always strictly comply to the transport agreements, a guarantee for reliable deliveries.
De Vries Road & Rail is an environmentally conscious business.
A fleet of 15 trucks, tippers and walking floors in the familiar colors, stand together with many permanent charters, guarantee reliable transport of your goods.
The walking floors can also be used to transport conventionel cargo, such as pallets.
Naturally we have all of the neccessary permits for the transport of all the above materials. If you wish to receive these documents, then we can send these yo you.
Intermodal transport
As the company name suggests (Road & Rail) we can also offer transport by rail. The goods are picked up with a railway container at the designated place and from the driven to a train terminal. The container will be picked up from the chassis and put on hold until it can be placed on the train. then the train will drive to the terminal which is closest to the unloading station. There will be an empty chassis ready to pickup the container and drive it to it's final destination.
In this way we can offer you a cheaper alternative, then by road.

.
Safety
All our vehicles are equipped with the highest security standards. One form of this security is our comprehensive track & trace system, which we can use to accurately locate our vehicles. In this way we can wake in an active way about your and our goods.
.
Environment
The aim within the company is to let the fleet meet the highest environmental Euro standard. Vehicles with lower environmental Euro standards are equipped with soot filters. All the maintenances takes place according to specifications and the tire pressure is regularly checked by the driver.
We have taken steps within the company that lead directly to a reduction in energy requirements. The Fuel consumption is recorded and will be checked daily. The aim is economical driving. Within continuing education, attention is also paid to defensivie driving training.
Clients can deliver their transportoders digitally. The aim is to completely digitalize the administrative process. Waybills, invoices and other documents can be provided digitally and incoming fax traffic is converted into digital files. All of these changes save a lot of paper, printing and ink.
It is also ensured that the office is energy neutral. This was achieved by installing 79 solar panels. The entire roof is covered with panels.